Sejong Special Self-Governing City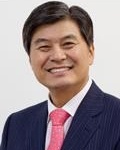 nation

Republic of Korea

Member Regional Governments

Sejong Self-Governing City

Governor

Lee Chun-hee
Symbolic icon

Symbolic mark
History
Regional characteristics
New administration central city

36 central administrative organizations moved into the area('12~'14).

Environment-friendly city

Open bicycle road(354km) and establish resource recirculation system purifying waste to energy.
Supply 30% required energy of government complex with New Renewable Energy.
Plan 53% of 73㎢ with park, green belt, and waterside area.

World-class educational environment

Introduction U-School system: Electronic bulletin board, digital textbook, U-library, etc.
Establish specialized schools such as special-purpose high school for the educational competitiveness.
Invite superior universities and establish a global university town.

Establish salubrious settlement environments

5-zero city(telephone pole, trash can, fence, billboard, street parking)
Establish cultural facilities such as national library(13), art center(15), national museum(16), etc.
Establish a ubiquitous model city by grafting cutting edge IT technology onto the fields close to living such as transportation, education, medical treatment, etc.
Introduce the concept of 'city without obstacle' for the old, the infirm, and the disabled.

Selected as functional district of international science and business belt(May 2011)
Generals


Division
Content
Geography/Climate

Area : 465.23 ㎢
Location : Sejong is located in the center of Chungcheong area, situated in Gongju, Chungcheongnam-do to the west, Daejeon Metropolitan City to the south, and Cheongju, Chungcheongbuk-do to the east, and bordering between Chungcheongnam-do and Cheonan to the north.
Climate : Average temperature 13.4℃(max.:26.3℃, min.:-2.6℃)

Population

Population : 330,298 (Jul. 2019)
Number of households : 131,110

Main annual event

Yongamgang bridge, Baekje Culture Festival, Dowon Cultural Festival (King's Water Festival), Peach Festival

Main tourism and culture heritage

Milmaru Observatory, Gobok Lake Park, Bear Tree Park, Duiwungbak Village, Chungnam Forest Environment Institute, Biamsa, Yeongpyeongsa, etc.
Economy


Division
Content
Economic Level

GRDP : 2,109.5 billion won(2009)
GRDP per person : 26 million won(based on the population of 2009, 80,118 people)

Industry

Industrial structure : Agriculture, forestry and fishery 0.2%, mining and manufacturing industries 14.7%, service industry 85.1%
Specialized industry : Automobile parts, biomaterials

Main Products

Peach, pear, rice, water melon, mushroom, tomato, pickled radish, peach wine, etc.
Others
Contact
Pertinent department:Foreign Cooperation Officer
Address : 2130, Hannuri-daero (Boram-dong), Sejong City
Telephone:+82-44-300-6223
Fax : +82-44-300-6219
Homepage:http://www.sejong.go.kr